Online Payments Expertise
---

Payments are complicated.
Many parties involved, many moving parts with ever changing regulations and technology.
For the right companies; I make time to speak, teach and consult on high level eCommerce, merchant accounts and payment structures in general.
A few folks I've helped: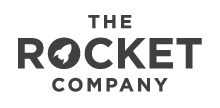 We Makes Things Easy.
Founding Easy Pay Direct was a natural progression. My sales background and my experience running a Real Estate Education company gave me a great foundation to create a truly unique solution for high volume eCommerce companies.
Accepting credit cards used to be a given. As a business owner in the 21st century, any time you're accepting payments online you're at the mercy of your merchant account providers. Having money held, your accounts closed and/or your rates increased without notice is all too common – and businesses don't stick around very long if they can't accept credit cards.
Easy Pay Direct created software that allows entrepreneurs to accept credit cards safely and securely – without interruption. Managing your merchant accounts should be easy.
Media, Articles & Feedback
Once or twice a year, I put together extremely high end, high intensity adventure trips.
Building relationships through adventures is one of my absolute favorite things to do on this planet (and maybe some day off this planet). In the beginning of 2016, it became time for me to formally facilitate this for other 8 figure entrepreneurs.
The adventures, the accommodations, the sustenance – it's all world class. These are trips most people have never even dreamed up.
For more information, email adventures [at] bradweimert.com